Podcast: Play in new window | Download (Duration: 16:19 — 18.7MB) | Embed
Subscribe: Apple Podcasts | Android | Email | Google Podcasts | RSS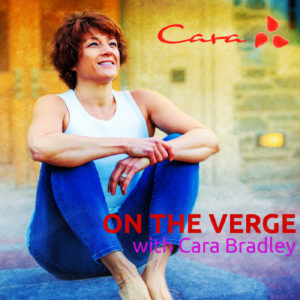 In this episode, Cara diverts from her planned talk and allows herself to trust what's spontaneously arising. She shares her experience with following her gut instinct. Doing so, she explains, is more of a reminding than a learning. She explains how to practice sensing what's arising in the moment, to trust the impulse, and to move and speak from there.
---
Mentions and More:
#24 Radical Shift 2017 part 2
#23 Radical Shift 2017 part 1
Check out the my book On The Verge: Wake Up, Show Up, and Shine and on the free On The Verge app iTunes and Google Play.