Podcast: Play in new window | Download (Duration: 23:49 — 32.7MB) | Embed
Subscribe: Google Podcasts | Email | RSS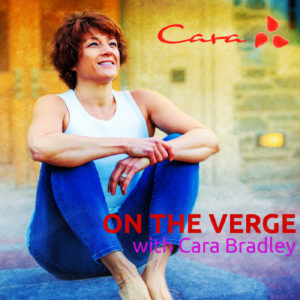 Most people want to feel better, calmer and more at ease. Most want to settle their frenzied, non-stop mind. In this episode Cara debunks and demystifies meditation and the purpose behind this invaluable mental practice. She explains why stabilizing your nervous system ultimately settles your mind and how breathing in a deep and balanced pattern immediately calms your body and mind. Clear your schedule for a few minutes and prepare for a guided breathing meditation with Cara towards the end. Don't forget to download the guided practice.
Download the Guided Meditation 
Episode 20: Meet Your Mind


—————————————-
Join Me on Retreat!
Sep 8-10 Omega Institute – Rhinebeck, NY
Oct 1 -Oct 6 La Bella Vita – Abruzzo, Italy
Jan 27-Feb 2 Big Life 2018 – Tulum, Mexico
On The Verge app iTunes and Google Play.
Check out the my book On The Verge: Wake Up, Show Up, and Shine 
Please review my podcast on iTunes and help more people find their way to living on the verge!