Podcast: Play in new window | Download (Duration: 11:34 — 15.9MB) | Embed
Subscribe: Apple Podcasts | Android | Email | Google Podcasts | RSS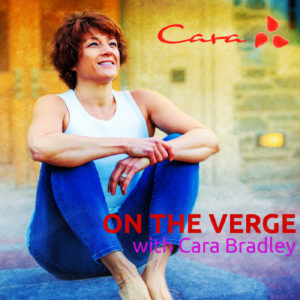 If you knew how powerful your words really are you'd think twice before unconsciously throwing around rote sayings, prayers and terms of endearment.  In this episode Cara brings you her inspiration about words, their transformative power and how, if we want to share and influence others, we best be aware of what we're saying. She offers you examples of deliberate speech, such as Mr. Fantastic, and how to wake up and be intentional with your words as well. Mastery comes by getting crystal clear on how we're living and fine tuning we're saying should be at the top of the list.
Episode 25: What's Working. What's Not.
Blog: What's Working. What's Not.

Sermon on the Mount – Emmett Fox
The Power of Now – Eckhart Tolle
Why "No Problem" is a Big Problem – The Whil Blog – Joe Burton
—————————————-
Join Me on Retreat!
Sep 8-10 Omega Institute – Rhinebeck, NY
Oct 1 -Oct 6 La Bella Vita – Abruzzo, Italy
Jan 27-Feb 2 Big Life 2018 – Tulum, Mexico
On The Verge app iTunes and Google Play.
Check out the my book On The Verge: Wake Up, Show Up, and Shine 
Please review my podcast on iTunes and help more people find their way to living on the verge!