Podcast: Play in new window | Download (Duration: 18:36 — 25.5MB) | Embed
Subscribe: Apple Podcasts | Android | Email | Google Podcasts | RSS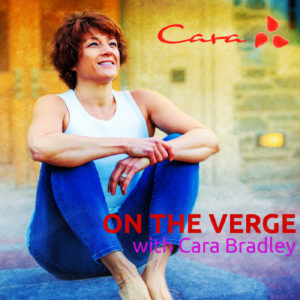 Clean up the clutter and lighten your load. In this episode Cara talks about the art of placement and how to apply it in your life. She shares how to feel lighter and brighter by keeping only what is essential and trashing the rest. You'll learn how to start with the stuff in your home and how to then move on to your body, mind and heart. You'll feel better with less by assessing your physical blocks, mental junk and emotional clutter. You'll feel great by letting stuff go.
Mentions and More:
The Life-Changing Magic of Tidying Up: The Japanese Art of Decluttering and Organizing by Marie Kondo
The real miracle in life is not to walk on the earth but to walk on the earth and be present in the moment. Thich Nhat Hanh
Episode #25: What's Working. What's Not
Episode #39: You Get to Make it Up
Blog : What's Working. What's Not
—————————————-
Join Me on Retreat!
Jan 27-Feb 2 Big Life 2018 – Tulum, Mexico
On The Verge app iTunes and Google Play.
Check out the my book On The Verge: Wake Up, Show Up, and Shine 
Please review my podcast on iTunes and help more people find their way to living on the verge!