Podcast: Play in new window | Download (Duration: 12:53 — 17.7MB) | Embed
Subscribe: Apple Podcasts | Android | Email | Google Podcasts | RSS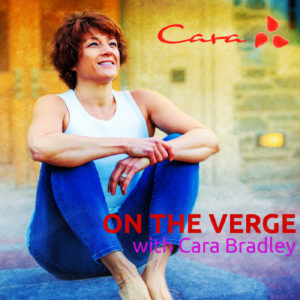 Mistakes happen when we are not fully present — when we're sort of here and sort of not. Being distracted in any given moment will always — without fail — cut you off from your full potential. In this episode Cara asks the question, "What holds your mind?" as a way to get to know what your busy mind is so busy doing. She offers tools to get to know the distracting and disruptive thoughts that are blocking you from showing up and shining.
Episode 51: Hint: The Garage Door is Open
Episode 6: Your Busy Mind

Blog: What is your Busy Mind so Busy Doing?

—————————————-
Join Me on Retreat!
Sep 8-10 Omega Institute – Rhinebeck, NY
Oct 1 -Oct 6 La Bella Vita – Abruzzo, Italy
Jan 27-Feb 2 Big Life 2018 – Tulum, Mexico
On The Verge app iTunes and Google Play.
Check out the my book On The Verge: Wake Up, Show Up, and Shine 
Please review my podcast on iTunes and help more people find their way to living on the verge!